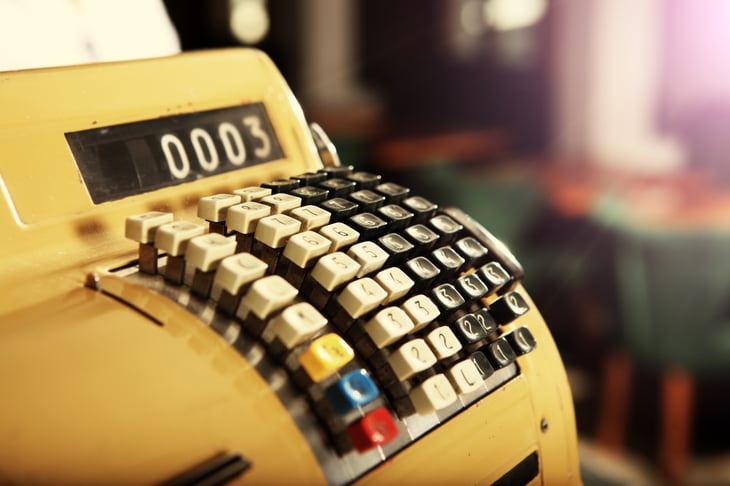 Organisations sometimes purchase technology based on an old myth that three quotes are needed to deliver value. On the face of it, the process seems to make sense. Three resellers are approached to provide pricing for a solution or project, and you receive three quotes. However, what you may not know, is that the system doesn't work that simply, and more often than not, the quote you get is not the best value.
There are two main problems with the three quote process; Vendor Deal Registrations, and Partner Profit Margins.
Vendor Deal Registrations
Consider an annual refresh of employee notebooks as an example.
Your organisation needs 100 notebooks. You get in contact with your regular partner (Partner A), who suggests you buy Lenovo notebooks because they have sold you Lenovo before. You also request proposals from two other resellers (Partner B and Partner C), as you need three quotes to adhere to your internal procurement policy.
Partner A will create a "deal registration" directly with Lenovo that guarantees them a better buy price than any other partner. Deal registrations are available to resellers across almost all brands and all technology areas (including notebooks, desktops, servers, storage, networking, printers and more). Meanwhile, partners B and C will likely try to create deal registrations with other brands such as Dell, Acer or HP.
Deal registrations typically happen without your knowledge or approval. It is a first-in, first-served process that is open to exploitation and opportunism by resellers.
In our example, you may prefer an HP notebook offered by Partner B, but you believe that you will get better service from Partner A. Unfortunately, your school cannot get the best price from Partner A because Partner B has "locked" in a deal registration with HP.
You're forced to choose between buying the product you don't want from your preferred partner or getting the product you do want from a partner you don't trust to provide good service.
It sounds simple enough, but these policies rarely deliver on the promise of best value.
Deal registrations undermine true comparison and genuine choice for your organisation.
Profit Margins
Deal registrations are often used to lock in higher profit margins and higher prices, which means less value for your organisation. Resellers know that you can't get a lower quote from competitors because they don't have access to the same deal registration pricing.
In our example, Partner A can create a deal registration for every vendor as soon as they become aware of your requirement. This practice means only Partner A can buy at the best price, undermining your organisation's opportunity to receive three fair quotes.

Transparency is the solution
The idea that a client is entitled to know how much profit their supplier is making on a sale may seem strange. But it's fundamental to how we operate. Genuine transparency is essential to long term supply partnerships and is the only way schools can realise actual value when purchasing technology.
Our education team will work with you to agree on a low, sustainable and competitive margin for ongoing purchases or large projects. This open-book approach to contracting is a well-established procurement principle and our preferred methodology for long term partnerships.
We will identify and clearly explain any deal registrations or other mechanisms we are using that enable us to deliver the lowest possible price on your requirements.
Our established tender processes and frameworks control pricing submissions. We negotiate with preferred brands and vendors on your behalf to ensure that you receive fair and comparable proposals.
Transparent processes create an environment of integrity and consistency. Our commitment to fair engagement means we enjoy the support of all major manufacturers across most technology areas.
We negotiate on your behalf with the brands you select to meet your three quote requirement. This process delivers genuine comparisons and the best possible pricing you can achieve.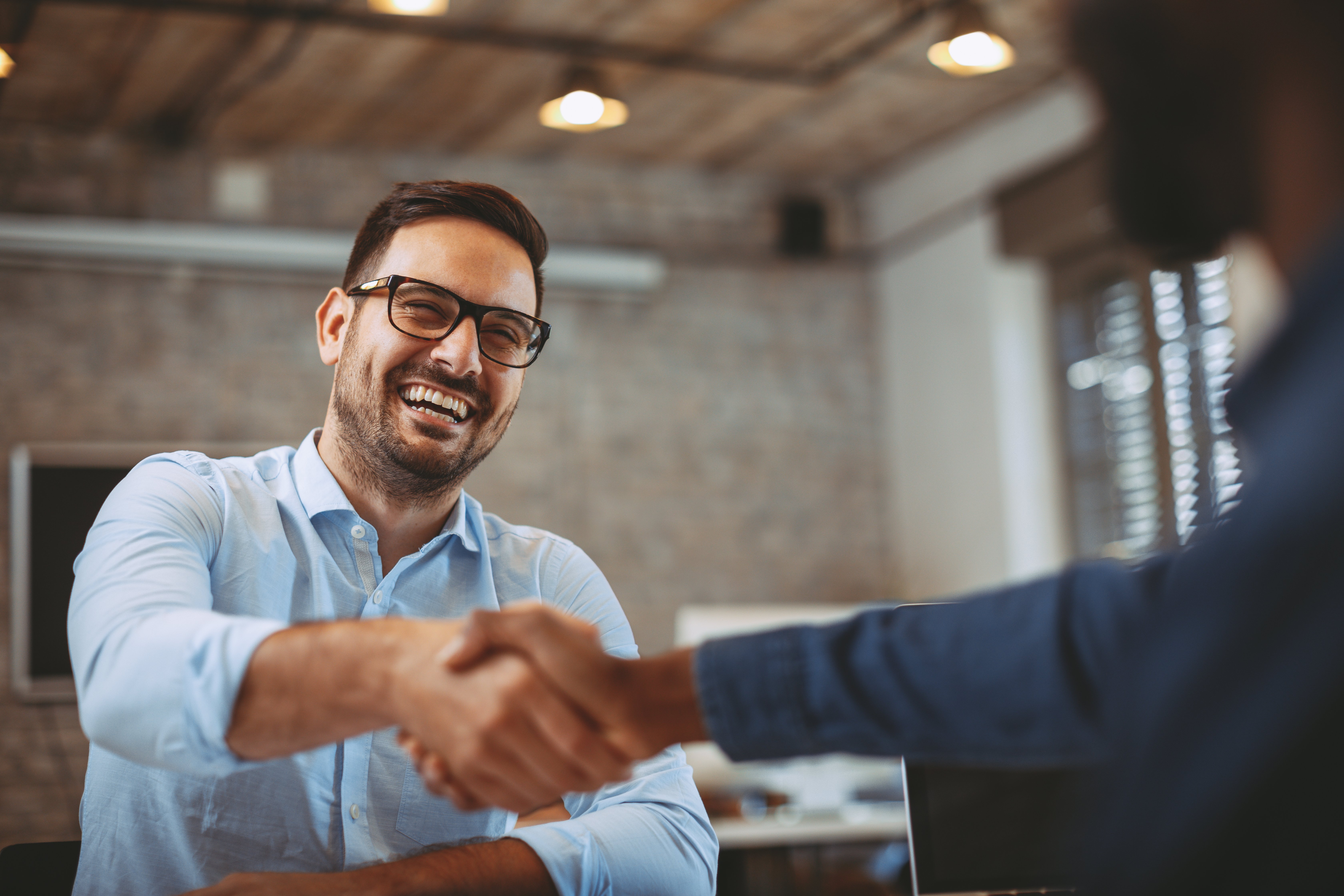 Outsource the negotiation
IT Directors and IT Managers have an ever-increasing workload. Balancing technical innovation, learning outcomes, and your service team can be rewarding but challenging.
It's tough for successful IT Managers to stay on top of all emerging products and truly understand the competitive landscape when choosing the right technology. Negotiating your way through the technology marketing storm can be an unnecessary distraction.
Our consultants know this territory like few others and can help you deliver successful projects time and time again.
We can provide fully outsourced procurement for large projects. Our team will work with you to define project goals, technical and functional requirements and prepare an RFP for release to your preferred brands. Everything is managed for you, from scheduled vendor presentations, like-for-like submissions, and comparative pricing, to overseeing the final purchase and delivery of the project.
Our open-book policy means that you can obtain three competitive quotes through a fair and transparent process that doesn't drain your time and patience. This framework ensures the best possible pricing with the least amount of effort.
Working together with your team, we can consolidate your supplier relationships and provide simple, transparent and effective account management.
Some common questions
We know our approach to sales is different. In many ways, it is "anti-sales". Which is the way we like it. We hate the traditional sales processes that create an adversarial relationship between customer and salesperson. We'd much rather be on your side of the desk, working with you to deliver the right solution.
That's why we've embraced our open-book approach that is so disruptive to the traditional way that schools buy from their suppliers.
Our customers consider us an extension of their organisation, a team that can be relied upon to deliver on expectations every time — a team you can trust.
You will probably have some questions. We've answered the most common ones here. If you have a concern we haven't covered, get in touch with us, and we'll be happy to discuss them.
Do we have to run everything as a tender through you?
Not at all. You can work with us on single projects or as part of a preferred supplier program. We know that our processes deliver the best outcomes for schools, but we also know that trust takes time. We're happy to start small and grow with you.
What about professional services?
We know that the success of many school projects depends on the professional services that resellers provide. Many of the traditional partners that specialise in a single brand or area of technology will tell you that you have to buy the hardware from them to get the best service. This simply isn't true. We have certified engineers to ensure the success of your project and deliver authentic value. Whether it's a data centre or cloud project, client or networking - we have certified professional services engineers to help.
How can you guarantee transparency?
We will collate all vendor pricing for large projects and outsourced procurement agreements and present it unedited alongside our comparison and final pricing.
We encourage direct communication with vendors and provide all supporting quotes, deal registrations, and other information collected through our process.
For ongoing supply agreements, we provide a monthly report that includes a list of all transactions. This list consists of a complete history of linked purchases and cost pricing. You can download supplier invoices directly from the report.
We've invested in intuitive systems that manage these processes. Our invoicing system will actively prevent sales orders from breaching open book agreements in place with our customers.
I deal directly with Dell (or another manufacturer) - doesn't this mean I get a better price?
Actually no. Most manufacturers (Dell included) have an internal process to support competitive pricing from partners. Not only can we provide the same or better pricing, but we are also more likely to be actively engaged in your organisation.
Our processes mean that we better understand your projects, expectations and needs to make sure that we meet them. Additionally, we have insight across multiple vendors and can ensure that the products offered by any single brand are comparable and priced correctly.